Welcome
Ngā Tāngata Microfinance is a registered charitable trust and company that makes interest-free loans as an ethical alternative to high-cost lenders. Our loans are 100% interest-free, with no administration fees or hidden costs.
HOW WE WORK
What people say about us
It no longer feels overwhelming, when I look at financial matters. I've already achieved so much in the one week since receiving the loan. I actually enjoy dealing with it now, even if it's stuff that's difficult or challenging to work through, because I know that I am dealing with it. That motivation to do so & sense of empowerment has never happened before.
Now I feel more relaxed and can handle the loan so it helps me practically and mentally.
We are gonna have quality time with my mokopuna, that's what I want. I'm not just working to pay the bills anymore.
This process reduced the stress massively, and by the end of each meeting [with the budgeter], we had achieved a lot in getting my finances more under control. This seems to have become a blueprint, as - with the reduction in stress I experienced as we took action in the meetings - I'm now motivated to continue financial action at home.
I had been really stressed and it looked like I wasn't going anywhere. It was like chasing a rat.
You know, with debt, it gets to that point where you know you can never get rid of it. So thank you. You are that hand up out of the trap.
The feeling of support gives a sense of direction with a positive feeling. With people who care and a sense of understanding I feel blessed.
When I see the Home Direct truck now, I just say to myself "No thanks!!". It also helps that they don't know our address.
Thank you very much for meeting my need when I really needed it. It gave me hope to get it right. It worked with having the right people around to assist me. A satisfying difference to my well being and peace of mind.
We offer small loans up to $3,000. The loan purpose can be family well-being or debt relief. To apply for a loan, talk to your financial mentor (budgeting advisor).
See how you can get help
A Gagana Sāmoa translation of our information brochure is now available. Revision coming, please contact Ngá Tángata Microfinance directly.
Download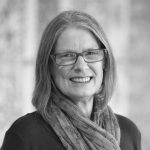 Claire Dale
Dr M. Claire Dale is Research Fellow with the Retirement Policy and Research Centre at the University of Auckland. She is chief editor and contributing author of CPAG's publications Our children, our choice: priorities for policy, 2014, and Left Further Behind: How policies fail the poorest children in New Zealand, 2011, and co-author of CPAG's first publication Our Children: Priority for Policy, 2001.  Claire writes many of CPAG's submissions on tax, health, welfare and financial sector reform. In 2010 she founded Ngā Tāngata Microfinance Trust in partnership with Kiwibank.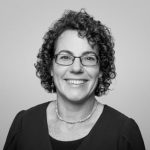 Nicola Brehaut
Nicola Brehaut is proud to have been involved with Nga Tangata Microfinance since its inception. She brings 
Senior Management experience across three sectors – private, not-for-profit and public. A 6th generation New Zealander, Nicola is passionate about building stronger communities and working in partnership with others
 to
enable change for the benefit of Aotearoa New 
Zealand.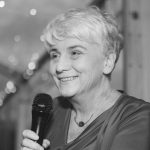 Julie Timmins
Julie was a founding member of Child Poverty Action Group and worked for the organisation in administration and communications. Julie is passionate about social justice and inequality and has a Masters in Equality Studies from University College Dublin, Ireland.
Meet the whole team
He waka eke noa
"With red and black the work will be complete"
When there is co-operation, if everyone does their part, the work will be complete.