Our People
Ngā Tāngata Microfinance Ltd has a small staff, all of whom have a background in the community work field but who bring a variety of strengths and skills. They balance the needs of the organisation with strategising to serve the applicants.
The Trust is made up of a representative from each of the following organisations:
For more information on representatives' organisations see Our Partners
Trustees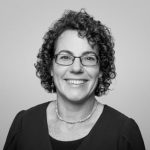 Nicola Brehaut
Nicola Brehaut is proud to have been involved with Nga Tangata Microfinance since its inception. She brings 
Senior Management experience across three sectors – private, not-for-profit and public. A 6th generation New Zealander, Nicola is passionate about building stronger communities and working in partnership with others
 to
enable change for the benefit of Aotearoa New 
Zealand.
Directors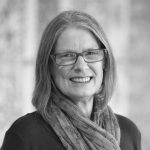 Claire Dale
Dr M. Claire Dale is Research Fellow with the Retirement Policy and Research Centre at the University of Auckland. Through her research and her involvement with Child Poverty Action Group, she became increasingly aware of high-cost debt as a major contributor to poverty among low-income people. She has written many of CPAG's submissions on tax, health, welfare and financial sector reform, and since 2001 has been a contributing author to many of CPAG's publications, most recently The further fraying of the welfare safety net (2017). In an effort to make a more practical contribution to the community, and to effect positive change, in 2010 she founded Ngā Tāngata Microfinance Trust in partnership with Kiwibank. With the contributions from the other directors and trustees, and talented and dedicated staff, Claire has seen some real improvement in the credit environment, but much more improvement is required before low-income families are safe from predatory lenders and their debt traps.
Our Story
Inspired by the work of Good Shepherd Microfinance (GSM) in Australia, Dr Dale began setting up the Ngā Tāngata Microfinance Trust (NTM) in 2009 with Child Poverty Action Group, the NZ Council of Christian Social Services and NZ Federation of Family Budgeting Services. Once Kiwibank came on board in 2010, partnerships with other community organisations soon followed and NTM began to offer no interest and no fee small loans in South Auckland in early 2011. Similar to the GSM model, these No Interest Loans (NILS) are were up to $1,500.
Unlike Australia's fair credit environment, New Zealand's is uncontrolled and punitive, so since late 2012, NTM has also offered debt relief loans of up to $3,000 to assist people to escape from high-cost enduring debt have also been offered.
Kiwibank and Ngā Tāngata Microfinance Trust won the 2013 NZI Greatest Contribution to a Sustainable NZ Award (supreme award) as well as the Community Innovation category at the 2013 NZI National Sustainable Business Network Awards.
In 2019 Ngā Tāngata Microfinance and Good Shepherd New Zealand separated their formal relationship but continue to work side by side to provide microfinance options available in New Zealand.